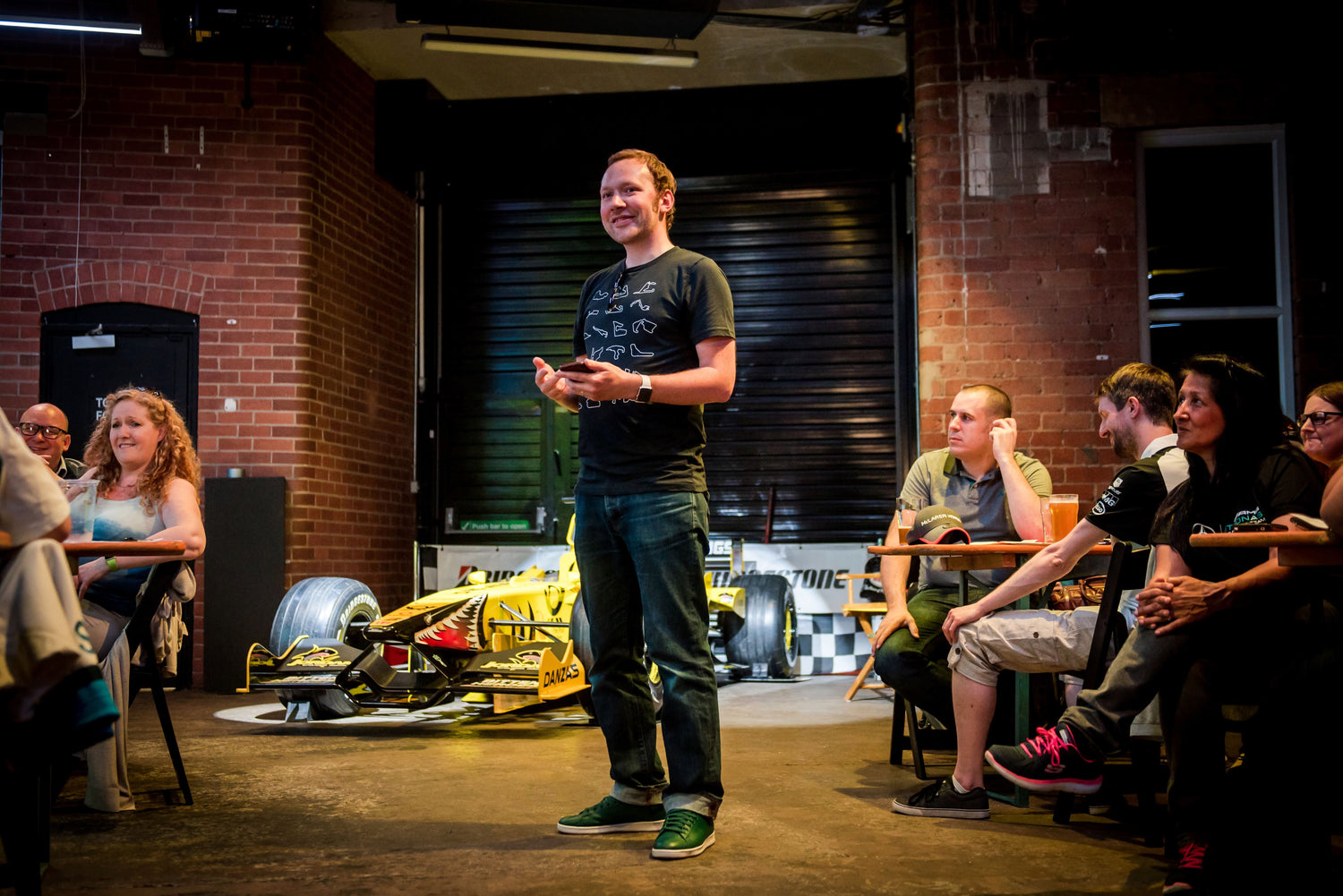 About us
Hey there, I'm Adam and I founded BoxBoxBoxCo, I design the products and am responsible for racing cars being on our TV most weekends! Read more about our small business below or have a read of our blogs, thank you, Adam
Read more on our blog
Hello. Nice to meet you.
We love motorsport. We also love product design and like to combine the two bring with the BoxBoxBoxCo brand. Have a look around, read more about us below and treat yourself or a motorsport fan friend, they'll love you for it.
BoxBoxBoxCo was founded in 2016 by Adam. He loves nothing more than spending Sundays watching cars go quickly in circles. Adam is an all-round F1 enthusiast and fan of cars and design. He spends his time in between races developing web apps, engaging with likeminded fans on Twitter and honing his barista skills. He's also working hard on encouraging his little boy and girl that racing cars are good fun to watch.
BoxBoxBoxCo also works with other creatives and F1 enthusiasts – Rob (McLaren fan) is a graphic designer and animator who, when he's not working on kids' TV shows (he largely responsible for our love of Sarah & Duck), loves nothing better than drawing race tracks and more. Catherine (Ricciardo fan) is a creative consultant, working with social media management and is always busy testing new ideas and keeping us on track (pun intended). Sarah (also McLaren fan) is our professional in house F1 fan who when not trackside is busy spreading the word and being an ambassador for BoxBoxBoxCo.
Our focus

We pride ourselves on only producing high quality products. We don't believe in cheap tat, we produce items that last, bring a smile and will be treasured.

An alternative

We like to think outside the box (box, box) to make interesting, fun and alternative products. Products than F1 fans will love.

Made in the UK

All our products are designed by us and made in the UK, using excellent UK based manufacturers to help bring them to reality.