2024 Greatest Grand Prix Calendar
Regular price
Sale price
$37.00
Unit price
per
Sale
Sold out
Share
View full details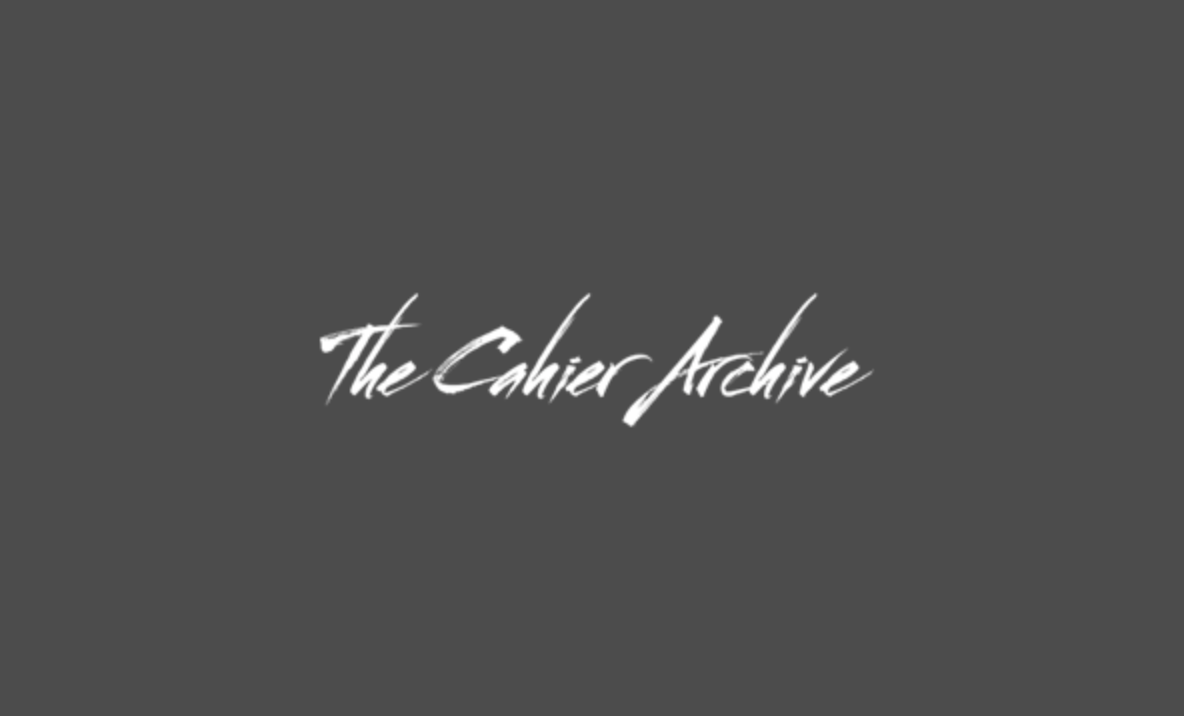 ICONIC IMAGES
Formula 1 lends itself to stunning photography.
All imagery for the Grand Prix Calendar is licensed from the world renowned Cahier Archive.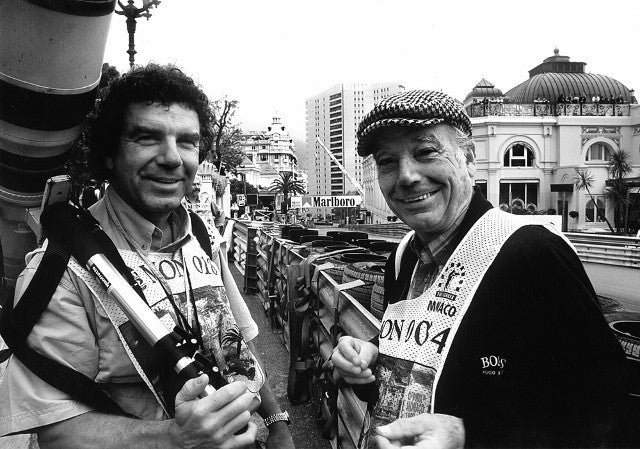 BERNARD CAHIER
He's been called the "Cartier-Bresson of Motor Racing" due to his uncanny ability to snap the right moment. He knew everyone, and everyone knew him. From the 50s through the 70s, he was everywhere, covering grands prix.
PAUL-HENRI CAHIER
Since the early 1980s his never ending hunt for the most graphic, stunning, creative, image has always been the mark of his distinctive style.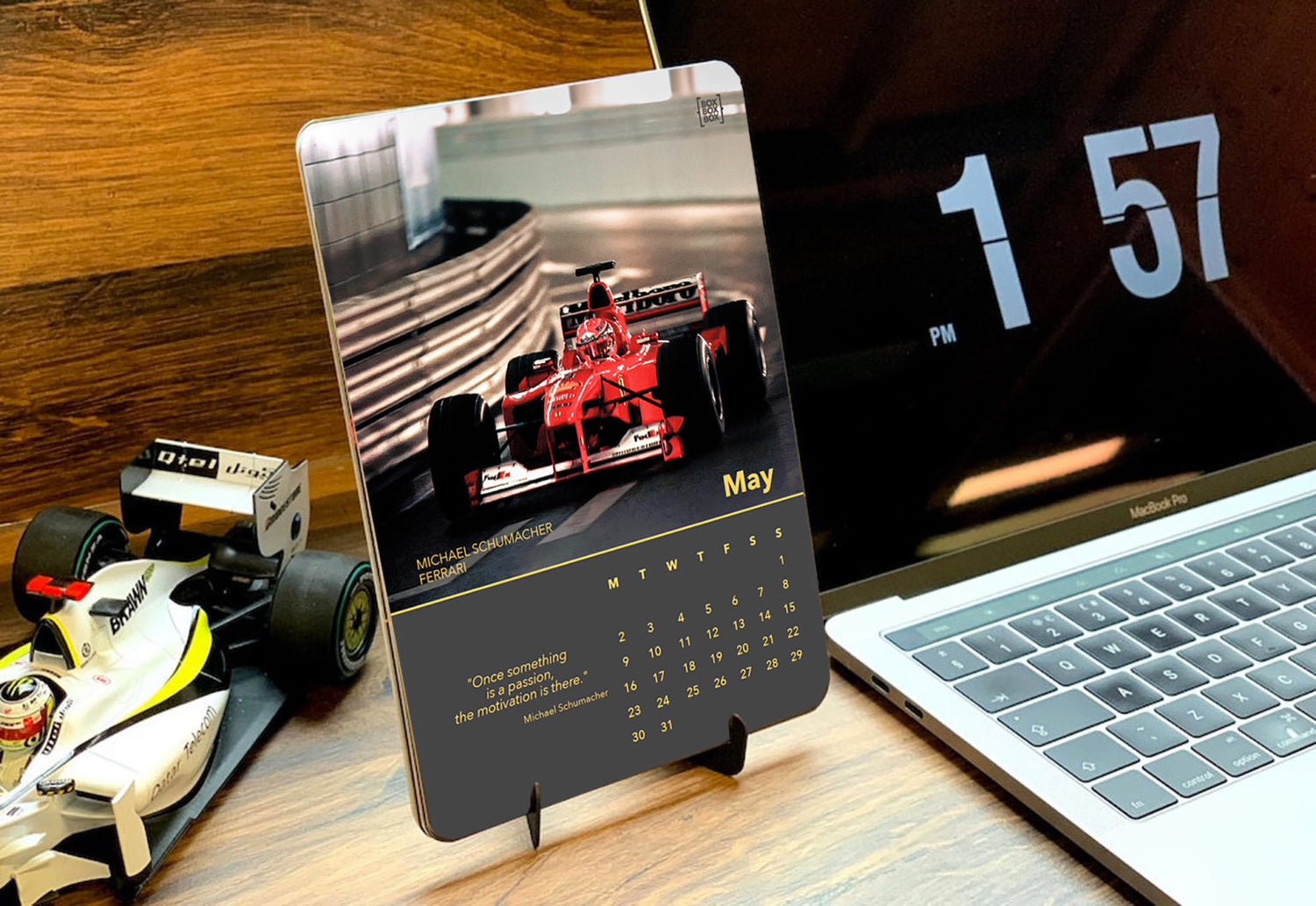 DESIGN FUELLED BY PASSION
Each of the 12 calendar cards are produced on heavyweight premium card stock with a soft-touch velvet finish. Super durable, long lasting and joy for the eyes
Printed using the latest digital techniques to produce a ridiculously high end finish
Alongside each stunning photograph you have the days and dates for the month ahead, and famous grand prix quotes from drivers and personalities in the sport
The reverse of each card has the full image for that month, ready to be treasured or framed as part of your collection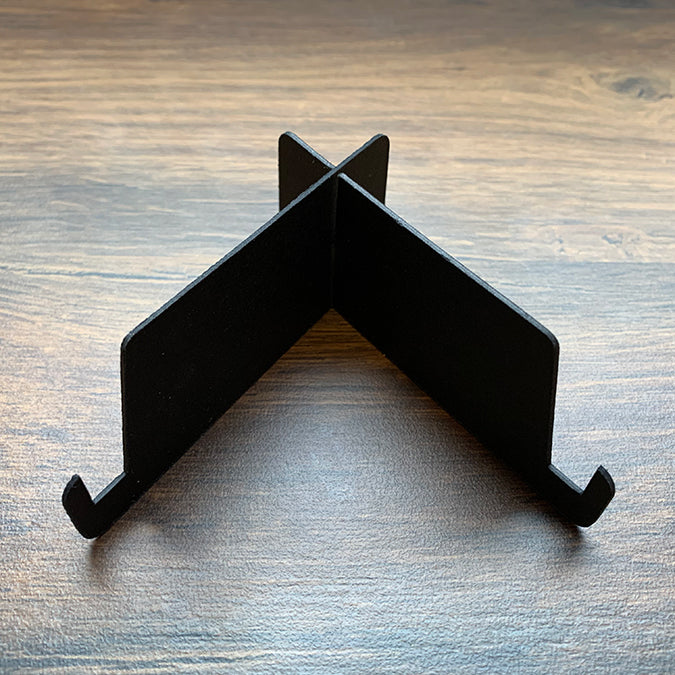 ENGINEERED TO PERFECTION
Included with the calendar cards is a piece of super heavyweight card with 2 pieces pre-cut and ready to pop out and be assembled to produce an incredibly simple, yet perfect stand for your calendar.
Sturdy enough to hold all 12 cards, display a single image or even to use as a smart phone stand when the year is out.
OUR 12 GREATEST CHAMPIONS
January

Lewis Hamilton

The statistically greatest driver in Formula 1, Hamilton has claimed many records as well as his 7 titles. He was controversially denied an 8th in 2021. This image shows him on his way to a Monaco podium in 2018.

February

Michael Schumacher

Schumacher redefined how to win in Formula 1. After winning 2 titles with Benetton in 1994 & '95 he then moved to Ferrari and went on to dominate the sport, taking an unmatched 5 titles in succession.

March

Juan Manuel Fangio

Fangio was paramount during the first decade of Formula 1. Achieving five World Championships - he was deservedly known as El Maestro (the Master).

April

Alain Prost

Prost claimed 3 championships with McLaren, only leaving the team following his legendary rivalry with Ayrton Senna. After a couple of seasons with Ferrari and then a year out, he returned in 1993 and gained his 4th title with Williams.

May

Sebastian Vettel

Vettel attained an impressive 4 consecutive World Championships, with his first title being won when he was only 23 years old. A record that still stands today, the youngest World Champion.

June

Jackie Stewart

He is one of the great characters of Grand Prix racing. The first British driver to be victorious in 3 world championships. He has the fitting sobriquet of the "Flying Scot".

July

Jack Brabham

Brabham did it all. 3 World Championships, setting up winning racing teams and becoming a constructor too. This photo shows him in his eponymous car and team on his way to the 1966 French GP victory.

August

Niki Lauda

Lauda won his first title in 1975. He may have won in 1976 too, if it wasn't for a near-fatal accident. He had the greatest sporting comeback in history with another title in 1977 and a third in 1984.

September

Nelson Piquet

After 2 titles driving a Brabham car, Piquet then drove for Williams in 1986. He went on to defeat his team mate, Nigel Mansell, taking the 1987 title.

October

Ayrton Senna

There are fewer more iconic sights than the red and white McLaren with a yellow helmet in the cockpit. The great Senna achieved 3 titles in those famous colours.

November

Max Verstappen

After a controversial first title in 2021, Max has been dominating F1 since, now with 3 championships in succession. With time on his side and an abundance of talent, there are likely more titles to come.

December

Fernando Alonso

Often referred to as one of the greatest drivers in the history of F1. Alonso was the one who disrupted Schumacher's run of titles and has been in contention during many more seasons since.